Fuel
12 Fuel Islands with Master-Pump service utilizing the advance technology that insures time saving and hassle-free service.
DEF
DEF at the PUMP, "WE SAVE YOU TIME AND MONEY" Fontana Truck Stop Centers (FTSC) keep you on the go by providing Diesel Exhaust Fluid (DEF) dispensed conveniently at each of our diesel islands and can be dispensed directly into the DEF tank on your truck. Our FTSC Convenience Stores also carry and sell 2.5 gallon bottles of DEF.
What is Diesel Exhaust Fluid (DEF)?

Diesel Exhaust Fluid (DEF) is a solution made up of purified water and 32.5 percent urea that is used as a carrying agent for the ammonia needed to reduce nitrogen oxide (NOx) emissions from diesel engines into nitrogen, water and carbon dioxide (CO2).


How DEF works within an SCR system is to treat the exhaust gas downstream of the engine. Small quantities of DEF are injected into the exhaust stream. When mixed with the NOx, it changes into harmless nitrogen and water.


2.5 gallons of DEF will yield over 800 miles of travel. You can drive from L.A. to Boston and back on less than a single 23-gallon tank of it (estimated usage rate is approximately 2% per gallon of fuel).
Red Diesel Pumps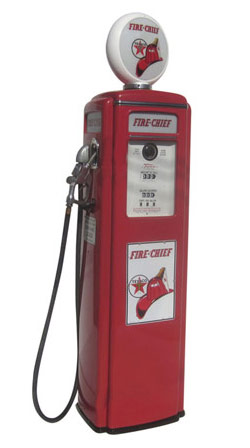 Sometimes there's confusion about red diesel fuel and normal automotive white diesel fuel. In terms of its chemical make-up there is no difference at all apart from the fact that red dye has been added to differentiate it. Red diesel also happens to be a lot cheaper than normal diesel and is meant to be used for heating and for vehicles in the construction and agricultural sector. It shouldn't be used for normal vehicles and the red dye is there to help the police and VOSA identify the difference.  Typically red diesel is used as a source of heating for the domestic market where it is put into storage tanks next to residential properties and is then used by oil furnaces and other burners to heat a particular space or room in the property.
In the commercial and agricultural sector gas oil is used for equipment such as cranes, bulldozers, generators, bobcats, tractors and combine harvesters. Red diesel is also often used by travelling fairs and carnivals to power their generators and it's also sometimes used in the aviation industry to power jet engines. Red diesel offers a cost effective alternative to other fuels and it doesn't carry the same levies on tax as white diesel. However, don't be mistaken into believing that you can use red diesel in your normal on-the-road vehicle. If you are caught doing this then you could face a heavy fine. Because it is subject to much lower taxes it is only meant for specific agricultural and construction vehicles and machinery.